Individual & Family Savings Card
The Benefits Network 4U Discount Benefits Program provides you savings and peace of mind knowing that you can talk to a medical professional 24 hours a day –all for a low monthly fee. It's not a replacement for insurance, but it sure can help with those extra expenses.
Here's an example of the savings and benefits you receive from Day 1 of your enrollment.
Use your discount card for

Dental
Save 15% to 50% on dental services including cleanings, X-rays, crowns, root canals and fillings not to mention orthodontics and periodontics.

Vision
Receive 10% to 60% off glasses, contacts, laser surgery exams and mores. Participating chains include Lens Crafters, Pearle Vision, Visionworks, JCPenney, Sears, Target, Walmart and more.

Pharmacy
Save 10% to 85% on most prescriptions reducing out of pocket costs. Participating pharmacies include CVS, Medicine Shoppe, Rite Aid, Target, Walgreens, Walmart, Giant Eagle and more.

Lab Testing
Save 10% to 80% on typical costs for lab work from major clinical laboratories through Direct Lab which features Labcorp.
Gain Access to Medical Professionals

Teladoc
U.S. board-certified doctors can resolve many of your medical issues, 24/7/365, over the phone or through online video consults from wherever you happen to be.

Nurseline™
Highly trained nurses are on-call around the clock to answer your questions about every day health concerns.

Health Advocacy
Time is money. Get one-on-one support from professionals for medical or insurance related issues.

Health Wealth Connection
Worried about how to manage your health and personal finances? Health Wealth Connection is like having a health coach, financial planner, nutritionist and counselor all in one place.

Medical Bill Saver
Experts will attempt to negotiate a reduction in out-of-pocket medical expenses.
Print the Flyer
Print out the flyer for more details about the Benefits Network 4U Individual & Family Discount Program.

It's easy to sign up. Follow this link to learn more about the program and to sign up.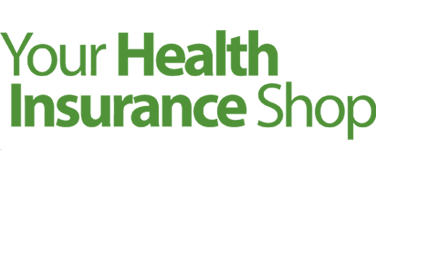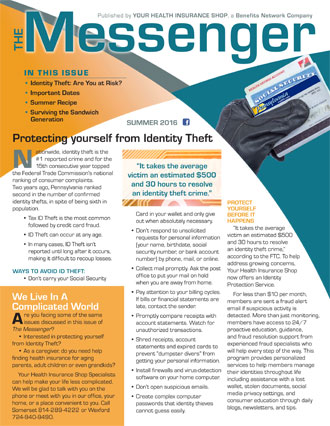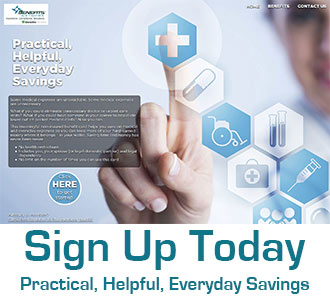 How Can I Get Started?
Check here to see if your current providers participate in the Benefits Network 4U discount program. If they do not, they can always be recommended to join the Network, however, you should know up front those participants in your local area.
Sign up online!
It is simple to sign up online. There is a $3.95 enrollment startup fee + $9.95/month for the entire family. The program can be cancelled at any time with no fees, penalties or hassle.
Call!
If you would like more details or help in signing up online, call Your Health Insurance Shop, 724.940.9490.