Wellness Articles
What you need to know about Medicare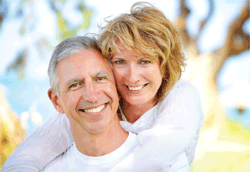 Other than occasional aches and pains, a sure sign of getting older is receiving that first invitation in the mail to join AARP the minute you turn age 50. Another milestone birthday is age 65 when you become eligible for Medicare. Since January 1, 2011, some 10,000 baby boomers a day have been turning 65. If you will be turning 65 in the next year or so, it is time to learn more about Medicare. If you are already receiving Social Security Benefits you do not need to do anything. You will be automatically enrolled in Medicare Part A and Part B effective the month you turn 65. Your Medicare card will be mailed to you about 3 months before your 65th birthday. If you do not want Medicare Part B, follow the instructions that come with the card. If you are close to age 65 and not receiving Social Security Benefits, you must apply for Medicare. It is easy to sign up. Three months before the month you turn 65 you should apply by:
Going online: www.Medicare.gov
Calling Toll Free 1-800-MEDICAR(1-800-633-4227), or
Visiting your local Social Security Office (make an appointment first)
Original Medicare Coverage includes Part A (inpatient hospital care, skilled nursing facility, some home health care and hospice care) and Part B (outpatient doctor visits, hospital services, physical and occupational therapies, durable medical equipment etc.). Both Part A and Part B have copayments, coinsurance and deductibles. Medicare Supplemental policies are designed to help pay some of those out of pocket costs that original Medicare (Part A and B) doesn't cover.