Dental and Vision Insurance
Explore Your Options for this Important Coverage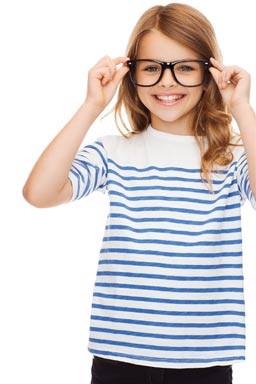 When the Affordable Care Act went into effect, every health insurance plan was required to include 10 Essential Health Benefits which included dental and vision care for children under the age of 19.
Unfortunately, mandated dental and vision coverage does not extend to adults or to those who are eligible for Medicare who are on Medicare, who are equally at risk for dental and vision problems.
WHAT ARE YOUR OPTIONS?
If you have a child under the age of 19, oral care and vision services will be included in your health insurance plan. However, if you would like the entire family to be covered what are your alternatives?
OPTION 1:
COVERAGE WITHIN YOUR HEALTH INSURANCE PLAN
Comprehensive dental and vision coverage is usually not part of a typical health insurance plan, however it is possible to find a health plan that includes both. But, coverage is usually very limited and costly. Only certain components of an annual eye check-up or dental exam might be covered, the rest will have to be paid by you.
OPTION 2:
SUPPLEMENTAL DENTAL AND VISION INSURANCE
Many people purchase stand alone dental insurance to cover the cost of preventive care, X-rays, fillings, and restorative services, like crowns.
But there are limits to what dental insurance will cover and some plans may not cover preexisting conditions immediately. Stand-alone vision insurance is more likely to cover comprehensive eye exams, including cataract and glaucoma screenings, as well as provide an allowance for glasses and contact lenses.
OPTION 3:
NO INSURANCE
Dental and vision insurance may not be necessary or cost effective, if you have 20/20 vision and rarely experience dental problems. Without dental insurance, the average American spends about $200 a year on basic dental care. Eye exams typically cost $60 to $100 and most people need only one eye exam per year. Regular health insurance will cover the cost of treating medical problems discovered during a dental or vision exam.
In some cases, premiums and deductibles for dental and vision insurance can outweigh the typical cost of these services. However, there are risks associated with being uninsured. In Pennsylvania, the average cost of a root canal is $975 and the cost of a crown averages $1100. Just like medical expenses, dental expenses may not always be predictable. Dental and vision insurance are one way of protecting yourself against these unexpected expenses.
OPTION 4:
HEALTH DISCOUNT CARD
Our Health Discount Card that can save you 15% to 50% off dental services including cleanings, X-rays, crowns, root canals and fillings, not to mention orthodontics and periodontics.
While not a replacement for insurance card holders receive 10% to 60% off eye exams, glasses, contacts, laser surgery and more. Participating chains include LensCrafters, Pearle Vision, Visonworks, JCPenney, Sears, Target and more.
For as little as $9.95 per month, all members of your immediate family are covered and eligible for discounts on dental and vision, as well as pharmacy, lab tests and more. For more details, talk to an insurance advisor at our Somerset office, 814-289-4222, or Wexford office, 724-940-9400.