Wellness Articles
What You Should Know If You Are a Caregiver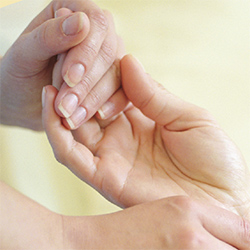 According to The National Alliance for Caregiving, roughly one-third of the U.S. adult population is providing care for someone who is ill, disabled or aged. That's more than 65 million caregivers. If you are taking on the role of a caregiver for the first time:
LEARN AS MUCH AS YOU CAN about your family member's illness and about how to be a caregiver. The more you know, the less anxiety you'll feel about your new role and the more effective you'll be. Go with your family member to the doctor to understand their prescribed treatment and medications.
FIND OUT ABOUT THEIR INSURANCE COVERAGE. See what Medicare covers and if their Medicare Supplemental coverage and Prescription plan is adequate to pick up copays and extra costs. As your loved one's medical condition changes, insurance coverage may need to change as well. Consult with a specialist at Your Health Insurance Shop.
SEEK OUT OTHER CAREGIVERS AND STAY CONNECTED WITH FAMILY AND FRIENDS. It helps to know you're not alone.
TAKE CARE OF YOURSELF. Get recommended immunizations and screenings and take time to exercise.
FOR MORE INFORMATION visit the National Caregivers Library which contains a wealth of information on many topics, www.caregiverslibrary.org.