Insuring for the Unexpected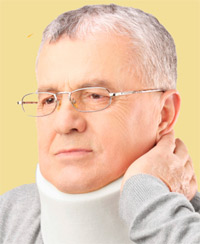 If you became ill or were injured and couldn't work, how long would you be able to pay your bills, make mortgage or rent payments, buy groceries, or pay back college loans?
The possibility of a disabling illness or injury may seem remote, but statistics indicate 1 out of 4 workers will suffer a disability requiring they be out of work for 90 days or more before they reach retirement.
Many employers offer disability insurance as part of the employee benefit package. You can also buy disability insurance on your own. A basic disability policy covers 60% of your income and will ensure that you can at least buy food and make other basic payments without having to sell everything you own.
The cost for disability insurance is based on the amount of income that needs to be covered, your age and expected date of retirement or when you would become eligible for social security.
Critical Illness Insurance
Some people are considering critical illness insurance today because it is less costly than disability insurance. However, it does not cover accident or injury. Thanks to advancements in modern medicine, chances of recovery from a critical illness like a heart attack, cancer, or stroke have greatly improved. Today, someone diagnosed with cancer may have chemo treatments on Friday and be back to work on Monday or Tuesday. During treatment, they may not be disabled enough to take off the required number of consecutive days for disability benefits to kick in (usually 90 days). However, being off a few weeks at a time or a missed day here and there, plus added costs associated with an illness, still adds to loss of income.
Critical illness insurance pays a lump-sum, tax-free, cash payment if you are diagnosed with and satisfy the survival period for any one of the critical illnesses covered by your policy. Some policies will even pay you multiple times. You have a heart attack and get paid. Then, two years later you get cancer. You get paid again but usually at a reduced rate.
The cost for protection is based on your age and health when you apply, your sex and whether you use tobacco products.
For a free quote on any insurance product that will help you prepare for the unexpected, contact Your Health Insurance Shop at 814.445.4943 or Toll free 800.491.3642.