Medicare Advantage or Medicare
Supplement? They're not the same,
so here is what you need to know.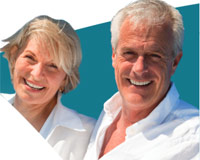 There are big differences between Medicare Supplemental Insurance and Medicare Advantage. Depending on your situation, one may work better for you than the other. Whichever plan you choose, keep in mind that Dec. 7 is the last day of the Annual Election Period when you can make changes to your plan for 2017.
Medicare Advantage plans, also known as Part C, are offered through Medicare approved private insurance companies. The big "advantage" of these plans is that they go beyond covering just hospital insurance (Part A) and medical insurance(Part B). Depending on the plan, they may also cover services such as vision, hearing, and dental. They most often include Medicare prescription drug coverage (Part D) and may also offer health and wellness programs.
Medicare Supplemental Insurance, also referred to as Medigap, is supplemental insurance, covering the "gaps" in traditional Medicare. Medigap pays its share of Medicare approved health care costs, including some or all copayments, coinsurance, and deductibles depending on the plan you choose.
There are 10 types of Medigap polices that are standardized by law regardless of which insurer sells it. So it pays to shop around to find the best price. With a Medicare supplemental plan you will need to sign up for a separate Medicare Part D Prescription Plan and or vision and dental plans. Both would involve extra premiums.
WHICH IS BETTER?
It really depends on your needs and pocketbook. Medicare Advantage is very affordable; all your services are rolled into one plan and you have a maximum annual out of pocket risk of $6,700. However, there are so many plans and variables that it is hard to compare; you will be limited to a smaller network of health providers; and you still have to pay deductible and copay fees that can add up to but not exceed the max per year.
With Medicare Supplemental Insurance you will have lower out-of-pocket costs, but will have to sign up for separate prescription and dental and vision plans with an additional premium. If you plan to travel during your retirement, Medigap offers a broader choice of doctors and hospitals.
Figuring out the right Medicare Advantage, Supplement or Prescription Drug plan isn't all that clear-cut. Why do it on your own when you can talk to the Senior Product Specialists at Your Health Insurance Shop? They will take the time to get to know you and make sure that you're getting the best option at the very lowest cost.